Data migration is an essential step when changing hardware, operating system or software.
Migrating data is usually done programmatically to achieve automated processing, releasing human resources heavy tasks. Migration becomes necessary when organizations or individuals intervene to change systems computer or update them.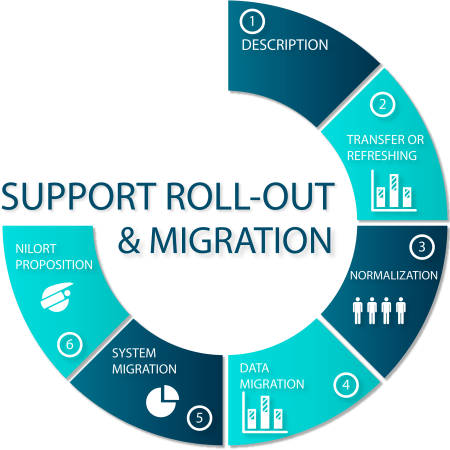 THE TRANSFER OR REFRESHING
This change is intended to move a physical storage medium to another that would be in line with current needs,
without modifying the bitstream holding the information. This solves the problem of the obsolescence of physical media.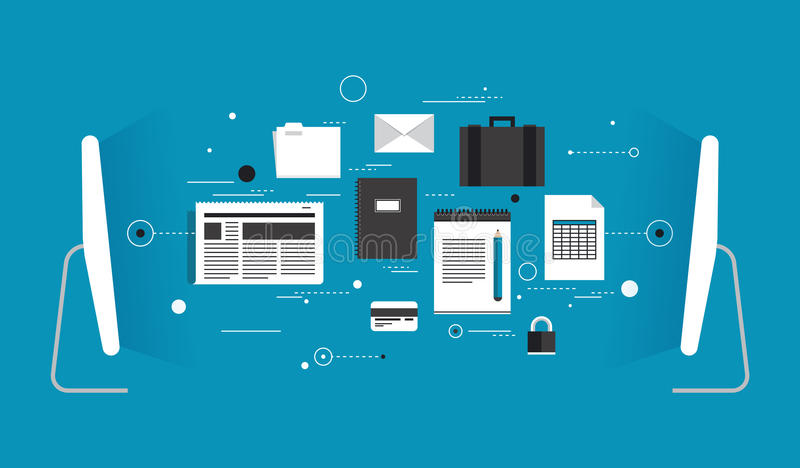 This other modification is intended to change the format of the files, by segmenting the data on the one hand and information on the other, for any software used for their creation. We then proceed to the migration to a new format meeting the standards guaranteeing greater durability.
Due to the large number of interactions between softwares, the technique can sometimes cause information that is difficult to identify to be lost.
In addition, migration is most often irreversible because of the separation of data from their creative technological environment.
This migration concept requires tracking changes to software versions. It is indeed essential not to upgrade to a higher version where compatibility would only be provided for a defined number of versions.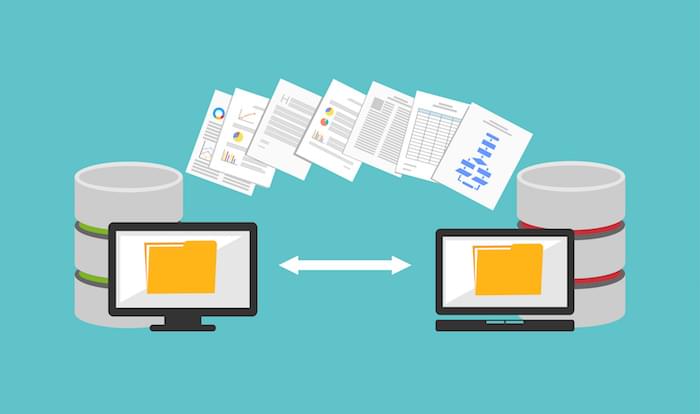 The purpose of this mutation is to transform all the data that is managed by a source computer system (hardware or software) for use on a different target system. Incommutabilities between softwares require modifying the data to be compatible with the new system.
This data modification requires two prerequisites to be effective:
➜ Check the rules that must be validated by the transferred data.
This verification must be done for both the old rules (compare data models) and the data prior to migration (data cleansing).
➜ Identify migrated data that do not fit into the new rules.
This transfer is intended to transform software so that it can run on a different computer.
This is the case for example if you want to switch from an MVS computer to a machine running Unix.
The data will have the same organization but the programs will have to be adapted to be compatible with the way the new computer works.
For this purpose, "Nilort IT Group" can take care of :
Delegate to one or more specialized resources of different levels, of types :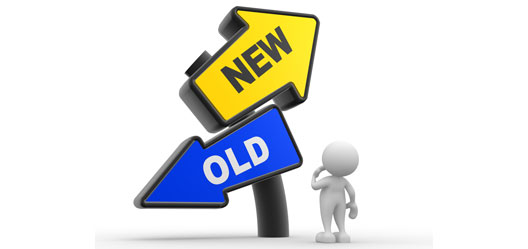 As well as the tools needed to migrate types :
These experts from "Nilort IT Group" support you in your projects
The reasons for success lie in the choice of the optimal solution through clear goals and scope in this type of project!
The proposal of "Nilort IT Group" is based on a non-exhaustive list of objectives that can be added or removed from the perimeter according to your "One Stop Shopping Services" needs :
Are you interested by our services ?
You are interested and you wish to become a customer or a partner ?
Contact us to have more information